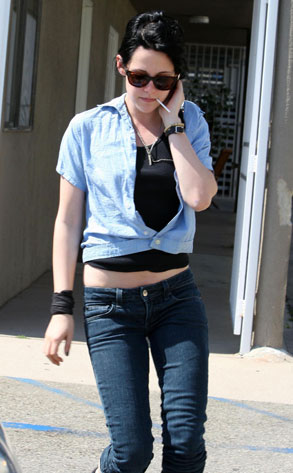 Flynet
More info for you concerned Robsten fans about the alleged spawn of Robert Pattinson and Kristen Stewart. The Internet has been blowing up about NW magazine's report of a preggers K.Stew, and reps for the two stars have stayed supermum, which has worried many of you out there.
Rob's camp tells thelondonpaper, "We don't comment on anything like that," while there has been no on-the-record word, either, from Kristen's people.
So what is the official unofficial word from a superwell-placed Kristen source?