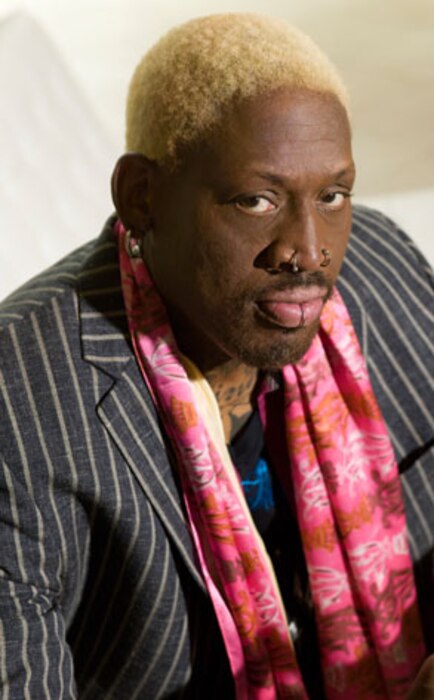 NBC Photo: Mitchell Haaseth
After getting the boot on The Celebrity Apprentice, it looks like Dennis Rodman's next venture will be a familiar one: rehab.
The former NBA star, who has battled addiction for years, has agreed to enter an outpatient program where he'll regularly see a counselor.
While it is a step in the right direction, last week family and friends of Rodman, including his former Los Angeles Lakers coach, Phil Jackson, unsuccessfully reached out to the star, who refused to admit himself to an inpatient facility.
"Yes, they tried an intervention, but unfortunately Dennis refused to go," Rodman's rep tells E! News. "We all know how amazing he is when sober, and we hope he gets there soon."
One reason for his refusal to go into treatment? Rodman's desire to attend The Celebrity Apprentice reunion show. Says his rep, "He will be in New York City for the show's finale next Sunday."