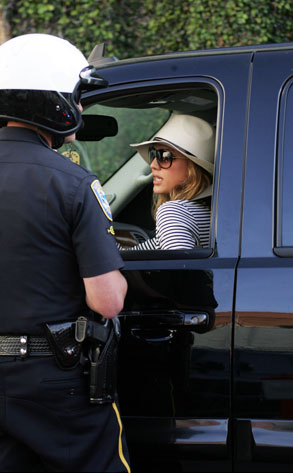 Craig Williams/ WENN.com
Few would argue that Jessica Alba's acting career hasn't taken the occasional metaphoric wrong turn (The Eye, anyone?). On Friday, however, the beauty took the literal kind.
Honor Marie's mom was pulled over by Santa Monica's finest as she attempted to flaut local traffic laws. Photos and video of the stop have begun circulating online and clearly show the arrow in the street sign pointing in the opposite direct of Alba's car.
Despite getting a ticket, Alba laughed and joked with the officer.
"Thanks for being the nicest police officer around," she giggled. "So if I want to fight it, do I have to show up in court? Wouldn't that be your lucky day?"
Too bad a police report won't tell us how much the cop was blushing.