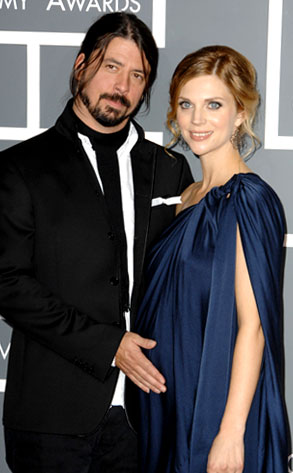 Steve Granitz/Getty Images
Dave Grohl is in baby nirvana right about now.
The former Nirvana drummer turned Foo Fighters frontman and wife Jordyn are celebrating the birth of their second child.
Daughter Harper Willow was born Friday in New York, weighing in at a healthy 7 pounds, 8 ounces. She's 20 inches long and apparently takes after her dad.
"She's as loud as hell," says Grohl.
The Grohls, who tied the knot in 2003, named Harper after the musician's great uncle. She joins 3-year-old big sister Violet in the couple's brood.
Grohl's currently on a break with the Foos since touring last year in support of their sixth studio album, Echoes, Silence, Patience & Grace.