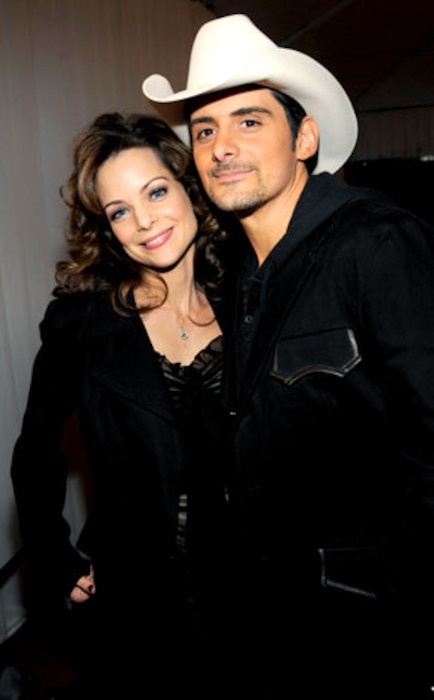 Kevin Mazur/Getty Images
He may forever be waitin' on a woman, but at least Brad Paisley is no longer waiting on his little man.
The country superstar and his actress wife Kimberly Williams-Paisley have, at long last, welcomed their second child together in Lullabye Music City.
"The healthy baby boy was born this morning at a Nashville area hospital," the couple said in a statement. "Mother and baby are resting comfortably."
There's no word yet on a name or vital statistics for the tyke, who, as it happens, knows how to make quite the dramatic entrance.