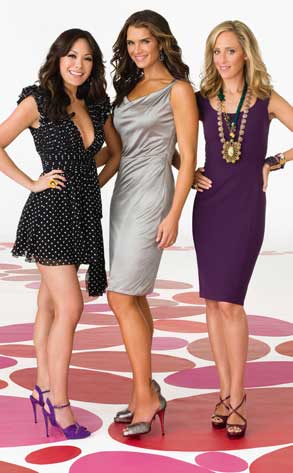 Andrew Eccles/NBC
Ding, dong, Lipstick Jungle's dead. For real this time. Brooke Shields says so herself.
Although rumors of the NBC show's demise started swirling in December, Brooke told E!'s Kristin Dos Santos that there was still hope at the time. Well, not anymore.
"It was going to stay and we just were officially told it's finally not coming back," she said at the Latisse launch party last night. "It's very sad. I think a lot of people were really sad, but I think we hung on a really long time. It was three great years that we've been working on it."
So what's next for the Lipstick ladies?