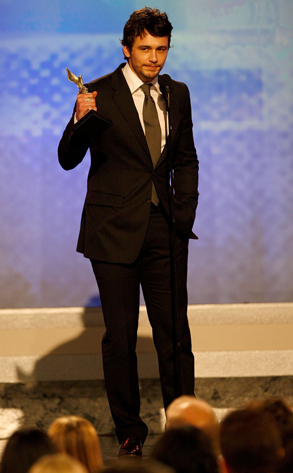 Randall Michelson/Getty Images
Who knew the dude who starred in Pineapple Express and the Spider-Man movies would have such a tough time winning the favor of college students? As we exclusively broke, UCLA alum James Franco was picked as commencement speaker for his alma mater's graduating class this year. But seems not everyone's a Franco fan: There's an entire Facebook group dedicated to dissing the guy!
The group, UCLA Students Against James Franco as Commencement Speaker, started Thursday morning and it's already racked up 251 hate-spewin' members.
So what's their main complaint with the gorgeous guy giving them life advice? Well...