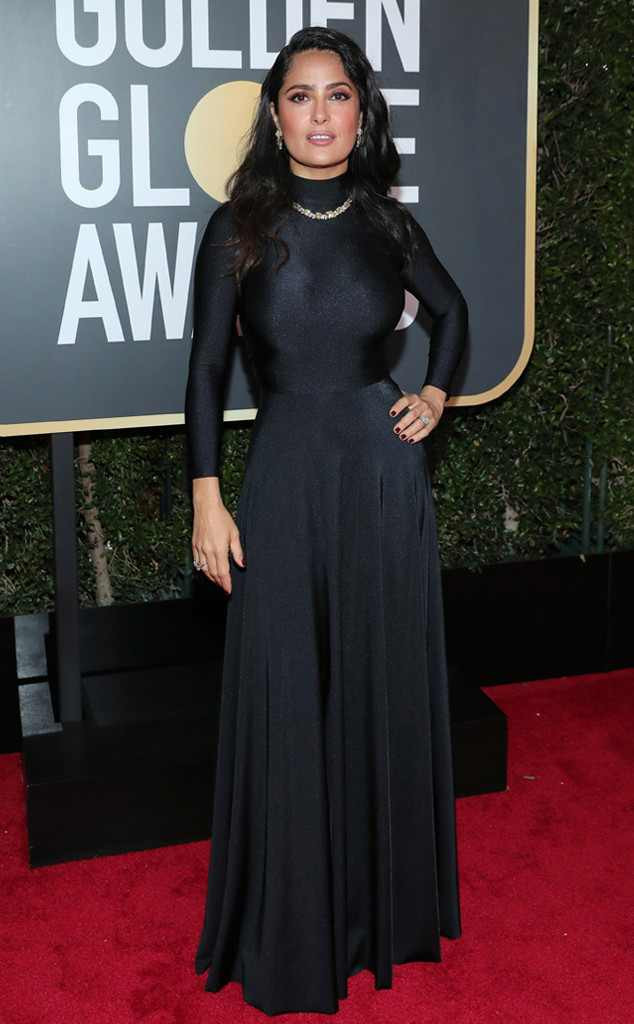 Neilson Barnard/NBCUniversal/NBCU Photo Bank via Getty Images
Salma Hayek Pinault thought long and hard before publishing her op-ed about Harvey Weinstein.
Back in December, the actress came forward and recalled working with the Hollywood producer on a 2002 movie called Frida.
During her experience on the Oscar-winning film, Salma alleged that she received unwanted sexual advances from Harvey. He strongly denies the claims.
But while speaking to Oprah Winfrey today during Oprah's Super Soul Conversation Live Event, Salma reveals she had the chance to speak sooner—but didn't.
"[The New York Times] contacted me to be a part of the first story and already by this contact, there was all this turmoil and I started crying when they asked and I ended up not doing it," Salma shared. "And then I felt ashamed that I was a coward. I was supporting women for two decades but I couldn't do this... I thought of my daughter... I thought of the shame."