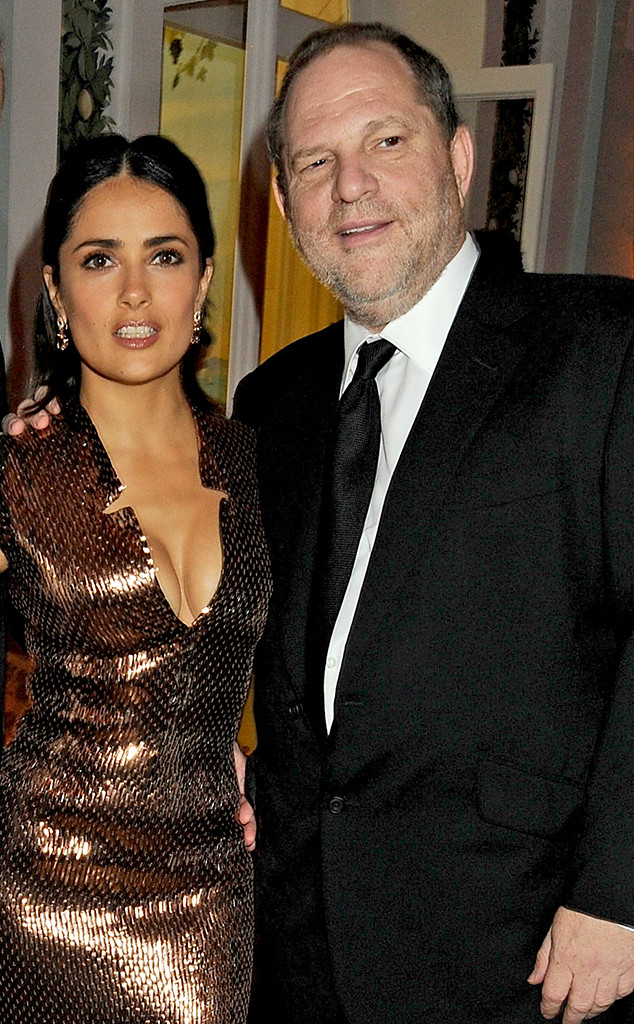 Dave M. Benett/VF1/WireImage
UPDATE:Harvey Weinsteins team is speaking out following Salma Hayek's op-ed.
"Mr. Weinstein regards Salma Hayek as a first-class actress and cast her in several of his movies. He was very proud of her Best Actress Academy Award nomination for Frida and continues to support her work," a spokesperson on behalf of Weinstein said in a statement to E! News. "While Jennifer Lopez was interested in playing Frida and at the time was a bigger star, Mr. Weinstein overruled other investors to back Salma as the lead. Miramax put up half of the money and all of the P&A; the budget was over 12 million. As in most collaborative projects, there was creative friction on Frida, but it served to drive the project to perfection. The movie opened in multiple theaters and was supported by a huge advertising campaign and an enormous Academy Awards budget."
The statement continued, "All of the sexual allegations as portrayed by Salma are not accurate and others who witnessed the events have a different account of what transpired."
————
Salma Hayek has come forward with her own harrowing experience about Harvey Weinstein.
In an op-ed for the New York Times, Hayek recalled working with the Hollywood producer on 2002's Frida, which she also helped produce. Though the movie ended up winning several Academy Awards and was nominated for several more, Hayek admits she felt as though she "went to war" to even get it made in the first place.
"For years, [Harvey] was my monster," she explained.
Not only did Hayek deny Weinstein's alleged sexual advances—which she said included requests for oral sex, showers and massages—but she also claimed the producer threatened her life and her career.