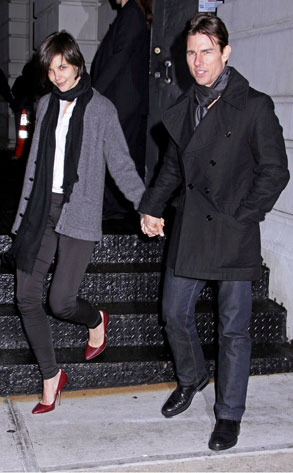 BEL/Fame Pictures
Are Tom Cruise and Katie Holmes trying to give Donald Trump a run for his New York City real estate money?
If a new report is to be believed, Cruise and Holmes have bought not one, not two, but three more lofts in the building where the Valkyrie star has owned an apartment since first hitting it big in the '80s with Risky Business.
Estimated price for the new purchases? A whopping $14.4 million.
But don't call in the decorators just yet...