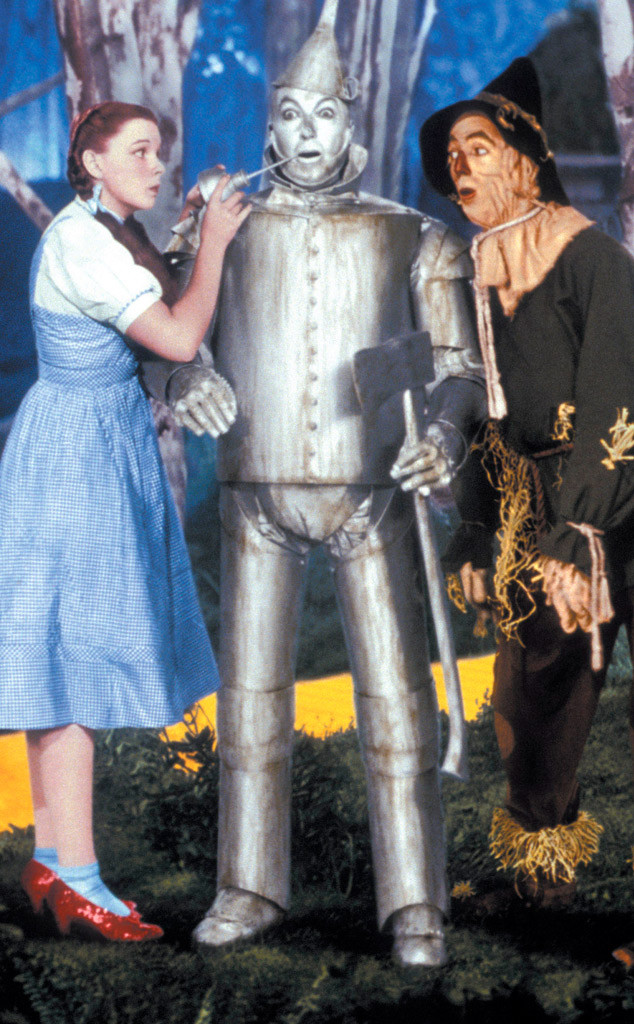 Metro-Goldwyn-Mayer
Has anyone checked the Wicked Witch of the West's closet?
A pair of ruby red slippers worn by Judy Garland in 1939's The Wizard of Oz are still missing from the Judy Garland Museum in the late actress' hometown of Grand Rapids, Minn. The museum's executive director, John Kelsch, says an anonymous donor has offered a $1 million reward for information leading to their recovery.
The offer requires the exact location of the slippers and the perpetrator's name.
Kelsch says the donor lives in Arizona and is a big fan of the film.
Garland's name is handwritten inside the iconic slippers.
The slippers were insured for $1 million and could be worth between $2 million and $3 million. Police said they were stolen on Aug. 28, 2005. The person or persons used a bat to smash the glass case but stole nothing else at the time of the crime.