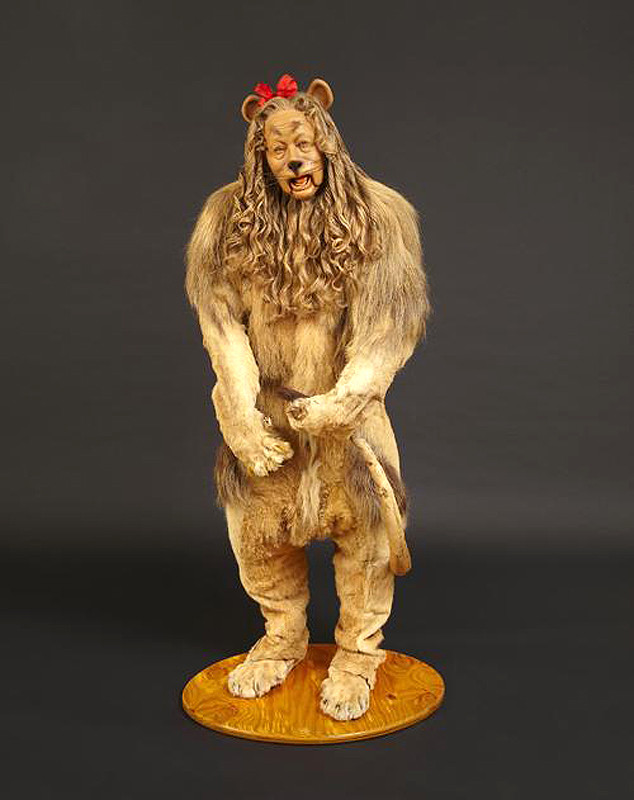 Bonham/Twitter
How much would you spend for a one-of-a-kind Wizard of Oz costume? For one lucky consumer, the answer is in the millions.
During the Bonham Turner Classic Movies auction, an unknown shopper purchased the Cowardly Lion costume for $3,077,000, which includes a buyer's premium of $477,000.
According to The Hollywood Reporter, the costume had been sitting in an old MGM structure before it was saved by a junk dealer who was simply cleaning out the abandoned building.
As they like to say: One man's trash is another man's treasure.
The memorable costume, which is made up of a real lion's fur, is the very same outfit used in key scenes featuring the lion played by Bert Lahr.