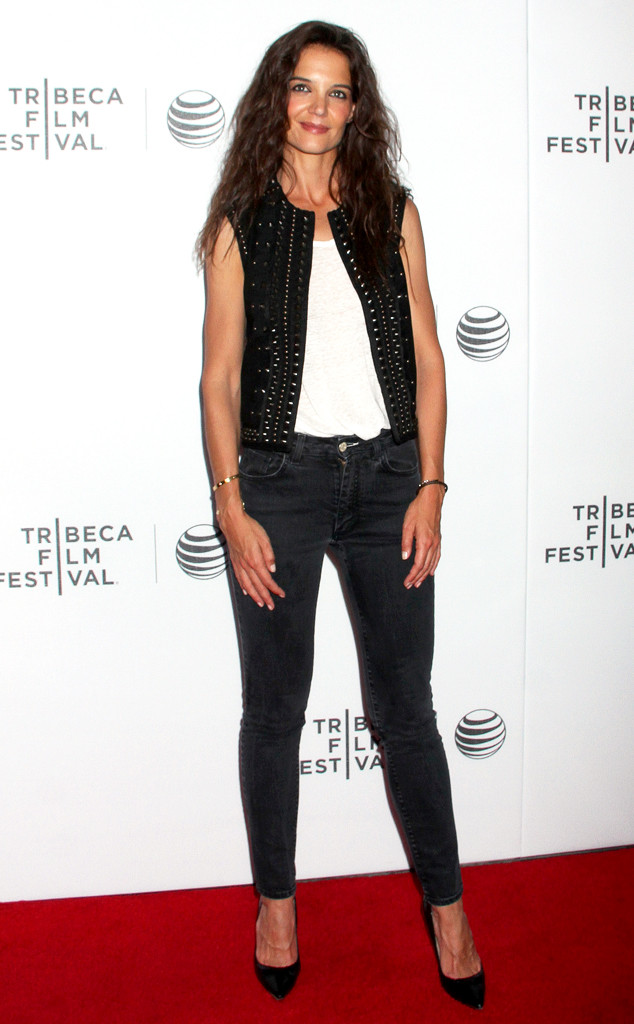 Laura Cavanaugh/Getty Images for the 2015 Tribeca Film Festival
Move over Steven Spielberg—there's a new director in town!
And her name is Katie Holmes.
Yup, the former Dawson's Creek star has gone behind the camera to make her directing debut with Eternal Princess, a short doc about legendary Romanian Olympic gymnast Nadia Comaneci.
"Nadia is such world icon," Holmes told us at the film's premiere earlier today at the Tribeca Film Festival. "She achieved perfection at 14, and I've always been in awe and she's also been a huge hero of mine."
Comaneci was just 14 years old when she became the first female gymnast to earn a score of a perfect 10 at the Olympics at the 1976 games in Montreal.