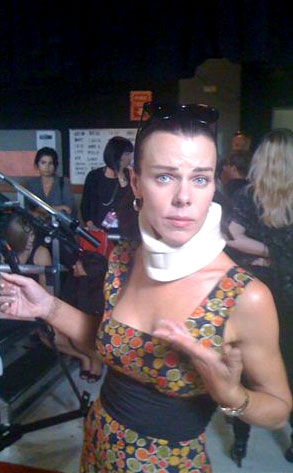 twitter.com/debimazar
Dancing With the Stars is a pain in the neck for Debi Mazar.
The poor thing ended up falling victim to the DWTS curse in the hospital after making her debut on last night's, diagnosed with a "torn muscle in neck to chest," per her Twitter. "Foxtrot…cruel & sadistic. If only judges knew."
Does this mean's Mazar's done with the show? Read on to find out...