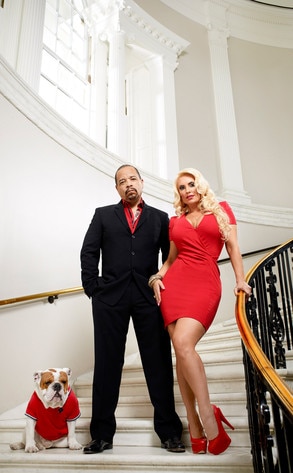 As one of pop culture's most beloved, yet unconventional couples, Ice T and Coco continue to defy stereotypes with their unique, outrageous, and surprisingly traditional 10 year marriage.
Just in time for Valentine's Day, "Ice Loves Coco" returns to show a more intimate side of this power couple, going behind the hype and headlines and giving viewers an exclusive glimpse into the ultra-stylish lives of rapper/actor/author/motivational speaker Ice T and his model/entrepreneur/Internet-sensation wife Coco. This season the fun couple take off to exotic locations, share a trailer when Coco makes an appearance on Ice's hit show "Law And Order: Special Victims Unit" and due to their demanding careers, face spending time apart for their first time in their marriage.
Their love is undeniable, but life isn't always easy as Coco receives some news about her health that puts the possibility of expanding their family in jeopardy. However, this fun-loving duo is ready to conquer any obstacle that life puts in their path, as long as they are doing it together.
Be part of their journey when "Ice Loves Coco" premieres in its regular timeslot Sunday, February 19th at 10:30pm ET/PT, followed by another all-new episode airing on a special night on Monday, February 20th at 10:30pm ET/PT.