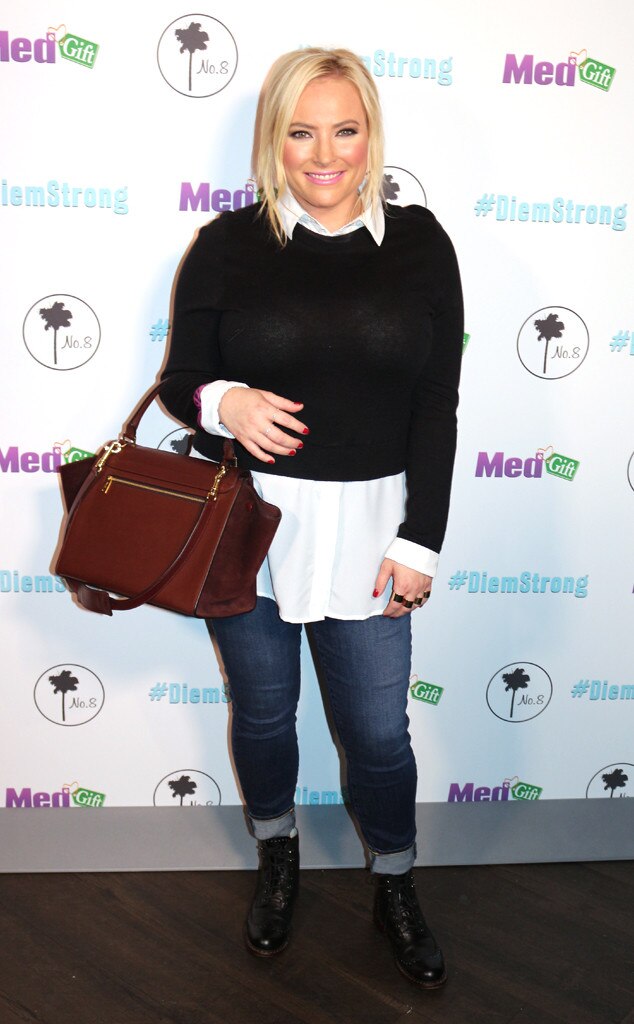 Courtesy Tatum Wan
It's official: Meghan McCain has replaced Jedediah Bila on The View.
Bila surprised viewers when she announced her departure Sept. 18. Meghan's name was mentioned as a possible successor, and on Monday, she officially joined moderator Whoopi Goldberg and co-hosts Joy Behar, Paula Faris, Sara Haines and Sunny Hostin for Hot Topics.
Joking with Behar on-air, Meghan said, "I don't think we're going to agree on anything, Joy!"
"Thank you all so much for having me. It's such a privilege to be on the show. It's such an iconic show. It's so iconic to be in this chair that [Elisabeth Hasselbeck] made so great," Meghan said at the top of the show. "I watched Elisabeth in college, and to be the conservative on this show is something I take very seriously, and I'm excited to bring a different perspective to the show."