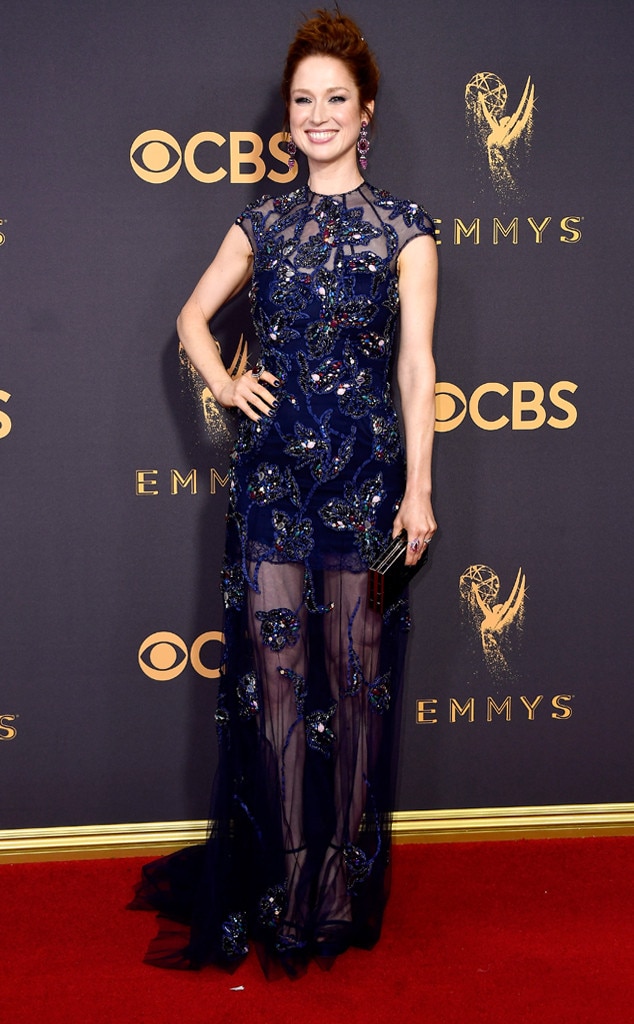 Frazer Harrison/Getty Images
Ellie Kemper's character on Unbreakable Kimmy Schmidt, Kimmy Schmidt is many things. Kimmy Schmidt is a survivor, she has an abnormal (positive) outlook on life and she's freakishly strong.
"Unnatural physical strength—that could be a huge asset in my life," Kemper told E! News' Giuliana Rancic about what quality she'd want of Kimmy's on the red carpet for the 69th Annual Primetime Emmy Awards. But in all seriousness, Kemper said Kimmy Schmidt's tenacity is something she'd want in her real life.
"That woman does not quit, she just keeps going and going," Kemper said about her character.