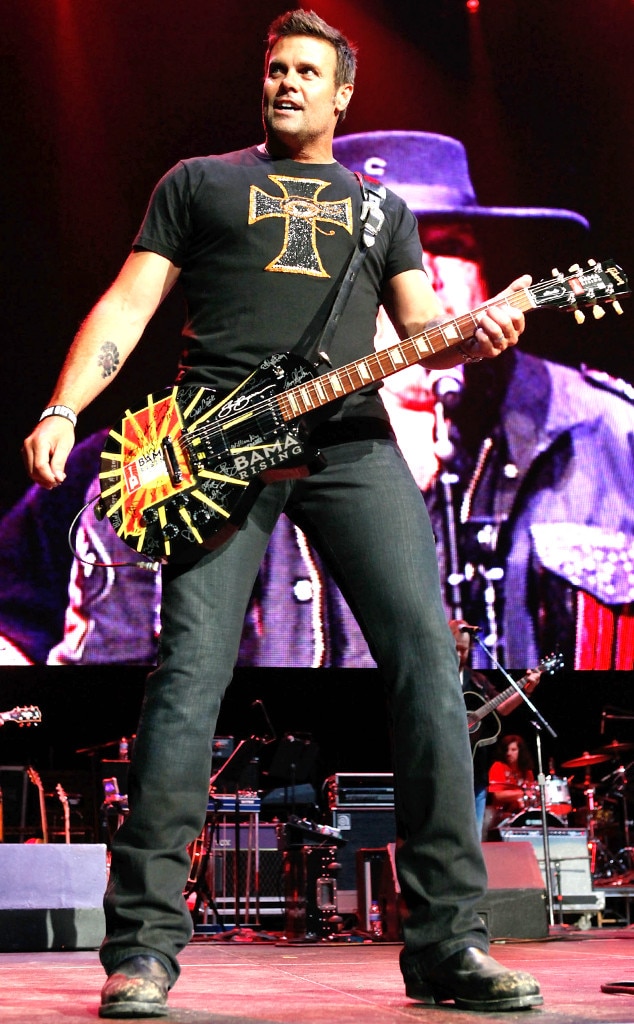 Skip Bolen/Alabama Relief/Getty Images for Alabama Relief
Montgomery Gentry singer Troy Gentry was killed Friday in a helicopter crash near a New Jersey airport where before the country music duo was supposed to perform later in the day. He was 50.
The news was confirmed on the group's social media pages.
"It is with great sadness that we confirm that Troy Gentry, half of the popular country duo, Montgomery Gentry, was tragically killed in a helicopter crash, which took place at approximately 1:00 p.m. today in Medford, New Jersey," read the message. "The duo was scheduled to perform tonight at the Flying W Airport & Resort in Medford. Troy Gentry was 50 years old. Details of the crash are unknown. Troy Gentry's family wishes to acknowledge all of the kind thoughts and prayers, and asks for privacy at this time."
The crash also killed the pilot, who has not been identified publicly, and no other people were involved. Troy's band mate Eddie Montgomery was not on board the helicopter, according to Lex 18 News in the duo's native Kentucky, who spoke to sources close to Troy's family.
"At approximately 12:30 p.m., law enforcement received calls about a helicopter in distress at Flying W Airport in Meford New Jersey," a Burlington County Prosecutor's Office spokesperson told E! News. "When law enforcement arrived, they learned a helicopter went down in a field close to the landing destination. Two males were found. One was pronounced dead at the scene and was identified as Troy Gentry of Montgomery Gentry. The other male was extricated from the helicopter and taken to a nearby hospital where he was pronounced dead. The second victim was the pilot of the plane whose name has not yet been released."
The Montgomery Gentry concert was canceled soon after the crash, before it was revealed Troy was one of the men killed.