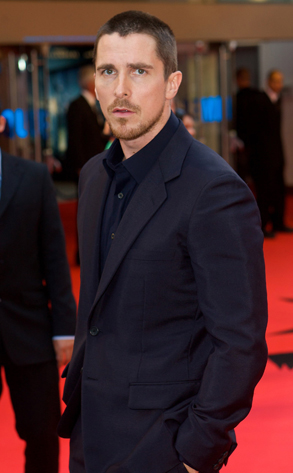 Mike Marsland/WireImage.com
How can actors like Christian Bale keep getting work if they blow up like he did? I'd get fired in a second.
—Amy, Beverly Hills
Are you guaranteed, by a rate of 71 percent, to make your employer millions in profits every time you're hired? Christian Bale sure is.
That's according to an index called the Ulmer Scale, which measures bankability. Oh, and it's all producers care about.
"Money trumps all," casting director and author Bonnie Gillespie tells me. "Plus, the guys who are making the hiring decisions don't have to hang around on a set dealing with the blowups."
Any actor with a ratio over 50 can pretty much light a string of puppies on fire and still work, Gillespie says. "People will just say that financially, it's worth the attitude."
Which celebs (other than you) Twitter?
—Blessed Princess, via Twitter