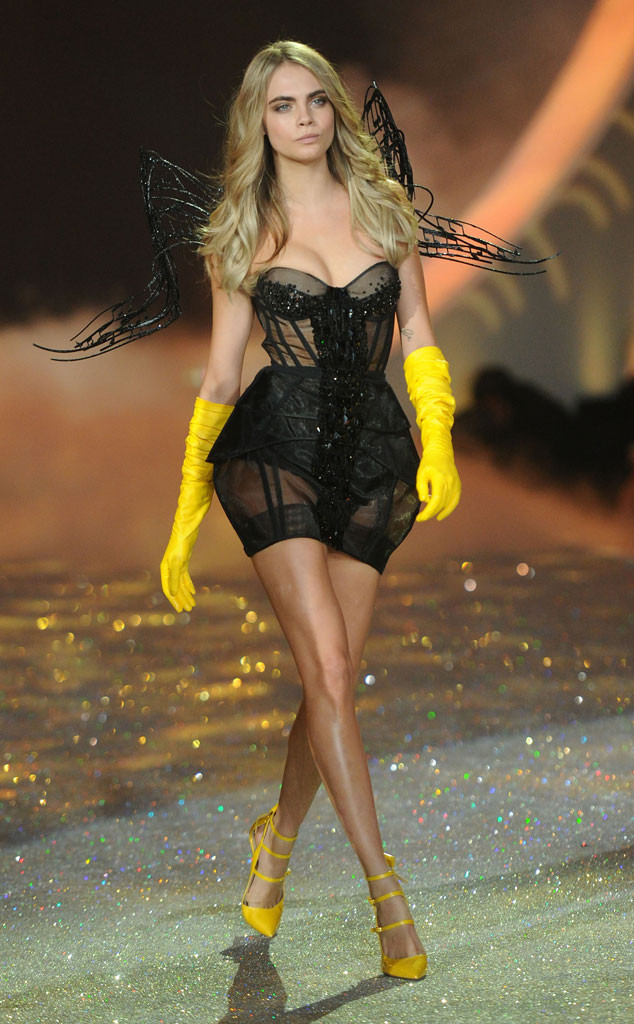 Jamie McCarthy/Getty Images
Cara Delevingne fired shots over a faux report—and got a highly coveted invitation in the process.
This week, The Sun published an article alleging Delevingne, who hasn't walked a Victoria's Secret catwalk since 2013, was not picked to walk in the brand's annual runway show in London in 2014 because she was "too bloated" at casting.
The candid supermodel fired back at the false words, writing on Instagram, "It's shameless to discuss women's bodies just to sell papers #bloated" with a few middle finger emojis included. However, it was the photo she posted that pointed a few more fingers at the newspaper.