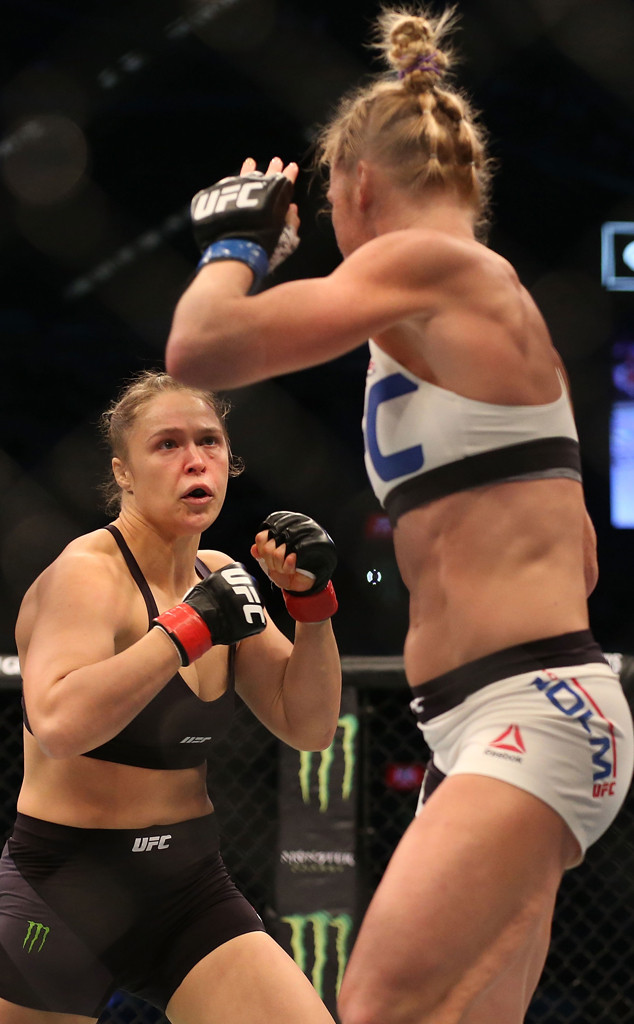 Quinn Rooney/Getty Images
She's back!
Ronda Rousey is going to fight again. The UFC fighter is returning to the octagon on Dec. 30, 2016, to take on Amanda Nunes for the title at UFC 207 in Las Vegas. This will be Rousey's first fight since losing to Holly Holm in November 2015, thereby tarnishing her undefeated record.
"Ronda's been training like crazy," a source tells E! News. "She's ready."
Although Rousey suffered a tough blow—both physically and mentally—many thought she would take time off to heal and head back to the octagon; however, when she appeared on The Ellen DeGeneres Show a few months later, she told the host that her reality was very different.