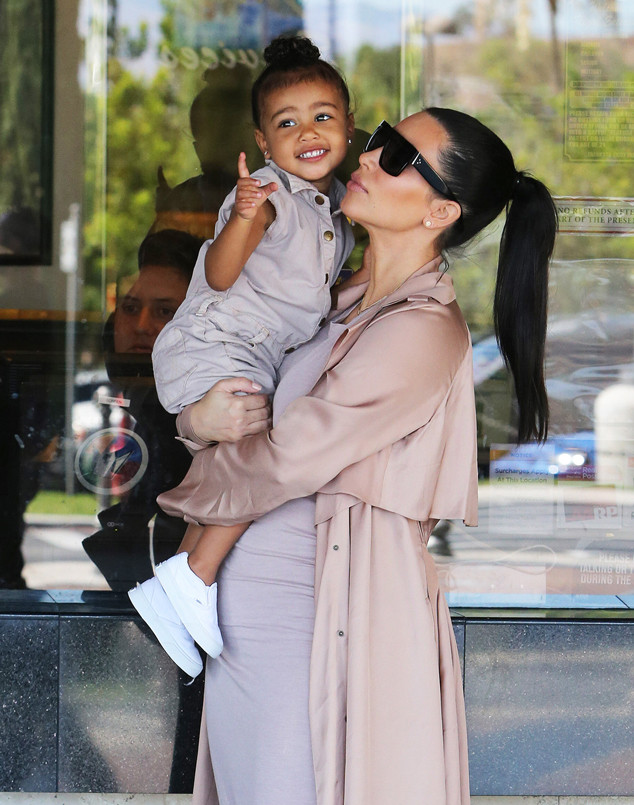 Dunkin D/WCP/FAMEFLYNET PICTURES - This photo was posted on parent's social media in accordance with E!'s No Kids Policy
And just like that, North West is a big sister!
Kim Kardashian gave birth to her second child with Kanye West Saturday morning, which means that the famous couple's adorable 2-year-old now has a new role to take on.
But it's not like the duo's son has big shoes to fill or anything, because Nori will without a doubt be the best older sibling a wee one could ask for. Need proof? Check it out!