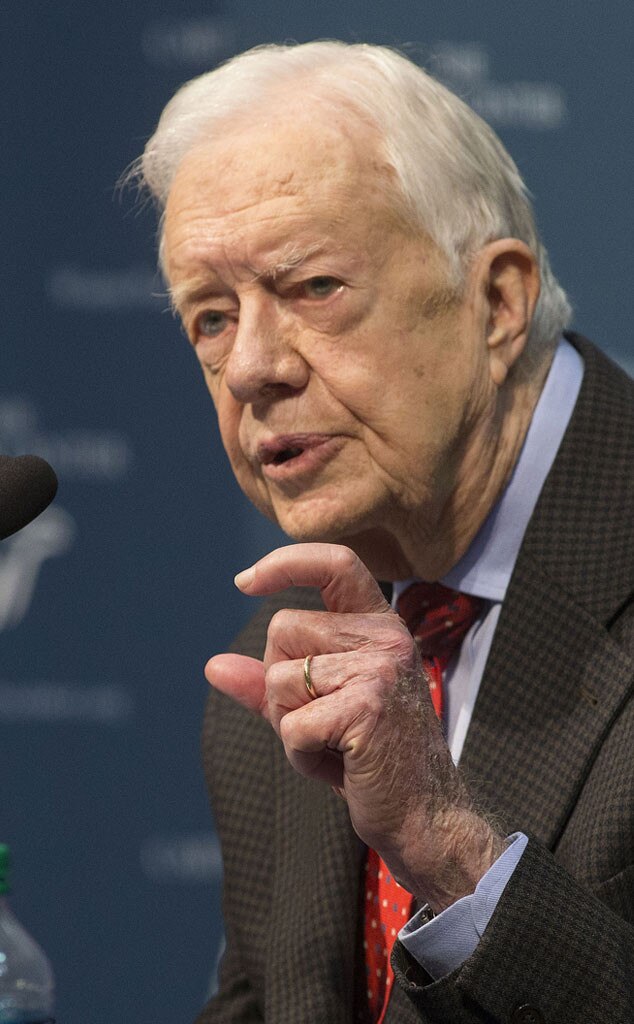 AP Photo/Phil Skinner
Former President Jimmy Carter has revealed that he has brain cancer, more than a week after he had announced that he had undergone liver surgery and was diagnosed with cancer, which had spread.
The 90-year-old Nobel Peace Prize laureate, who served as president of the United States between 1977 and 1981 and has since become a humanitarian activist, made his comments at a press conference at the Carter Center in Atlanta on Thursday. The former U.S. leader, who often smiled as he spoke, told reporters that doctors removed about a tenth of his liver and that he is set to undergo radiation and other treatments.
"They had a very high suspicion then and now that the melanoma started somewhere else in my body and spread to the liver," he told reporters. "They did an MRI and found there were four spots of melanoma on my brain. They are very small spots, about two millimeters, if you can envision what a millimeter is. I'll get my first radiation treatment for the melanoma in my brain this afternoon and then I understand I'll have four treatments scheduled in three week intervals."