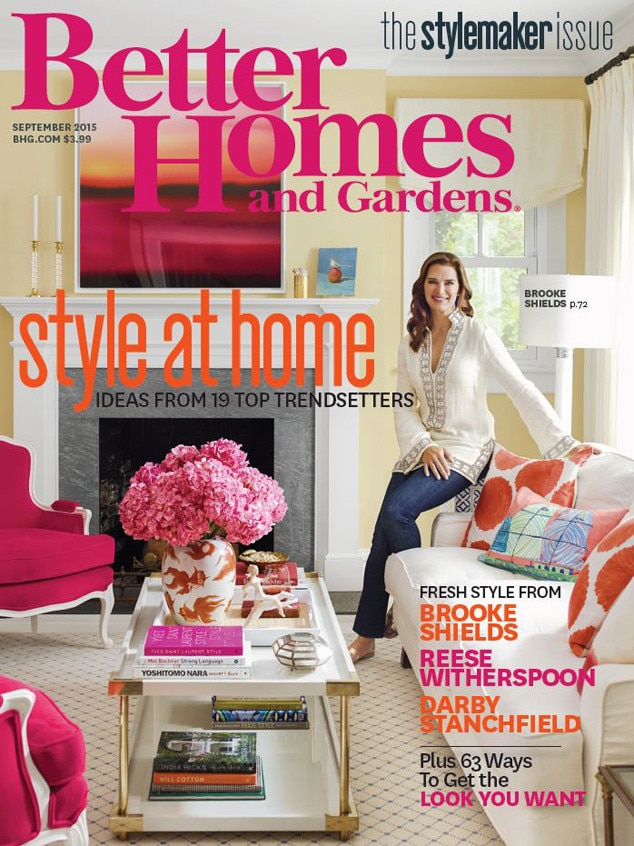 Better Homes and Gardens
Brooke Shields shares the September 2015 cover of Better Homes and Gardens with—what else?!—her chic Long Island abode, and this east coast retreat is one you'll want to set your eyes on.
The supermodel welcomes us into her quirky-meets-quaint home, which features muted neutrals mixed with bright pops of color throughout ("A little color goes a long way," she dished to the mag), as well as eclectic furniture from the estate sales, auctions and flea markets she frequents. She and her TV writer husband Chris Henchy purchased the home in 2013 for $4.3 million (the couple has two daughters, Rowan and Grier). And, as if we weren't already impressed, Brooke took on the interior decoration process—get this—by herself.
"I love rooms filled with pieces that tell a story, that have history, that have been well-loved," Brooke said of her '20s-era cottage, which, to match that sentiment, includes many items passed down from her equally decorating-inclined mother.