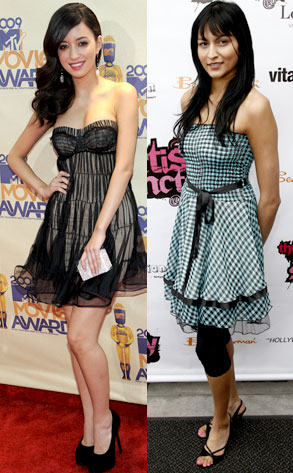 AP Photo/Chris Pizzello; Pimentel/WireImage.com
While you all patiently await the premiere coverage of Eclipse that we've got for you—and trust, we've got tons—we figured we've got to tide you over for those painstaking few hours until all the action starts happening live on E! Online.
Lucky for you, we ran into a couple Twi castmembers—the always gorgeous Christian Serratos and wolf pack vixen Tinsel Korey—at that Nylon shindig this week in West Hollywood.
We pressed the two lovely ladies to see if we could get any delicious insight into the on-set relationships between the cast: