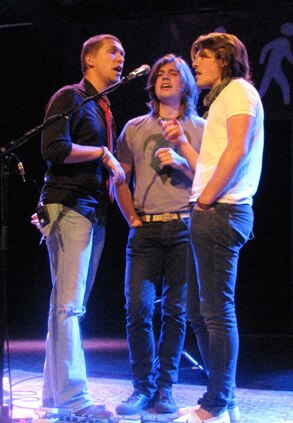 Keira-Anne Mellis
Mmm….riot?
Who would have thought a free concert by Hanson and Drake would have prompted an unruly mob, but that's about what happened Tuesday in New York as promoters were forced to pull the plug on the show.
The set kicked off at 6 p.m. at Manhattan's South Street Seaport, a popular tourist destination and outdoor concert venue at Pier 17, with an opening act and the MMMboppers and rising hip-hop star set to follow.
But it unfortunately didn't turn out that way...