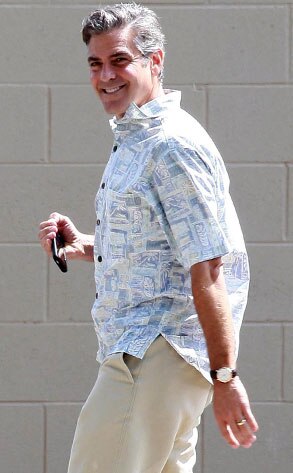 Flynet
Dear Ted:
Since I equate George Clooney as my generation's Warren Beatty, do you think he will ever find his Annette Benning? I have three mixed-breed dogs that are the lights of my life, and I promote shelter adoption to anyone I meet.
—Makashec
Dear Missing Match:
You're telling me you don't think Georgey's model-of-the-moment is going to end up being the perfect fit? You might have to lower your old-school standards, babe, because the legendary bachelor is pretty content with his life, as is. All will remain as is. Hugs to the pooches!
Dear Ted:
I notice Summit shuffles around who gets to be the No. 2 boy or girl after Rob and Kristen. First Nikki had the spot, then Ashley took over. Now Dakota is holding that coveted place. Kellan was No. 2 and now he's been put out to pasture à la Nikki, and Xavier is bringing up the rear. Is this Summit playing reward/punishment games with castmembers? Does how close you are to Kristen or Rob figure in?
—J in Calabasas
Dear Revolving Door:
Summit wants to keep shuffling things up, so they're going to use whichever young star is hottest at the moment to push their fanged franchise, leaving the other kids to play catch-up. At least R.Pattz and K.Stew have their spots cemented, no?
Dear Ted:
I think I have finally figured out a Blind Vice! Jackie Bouffant is Alexander Skarsgard, at Coachella, with his, um, girlfriend, Kate Bosworth.
—P.B.