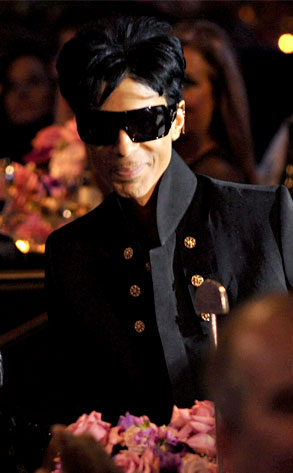 Kevin Mazur/Getty Images
For Prince, it's time to pay the pauper.
When the Purple Rain royalty bailed at the last minute on a huge concert in Ireland in June 2008, he left promoters, who had already paid half his fee upfront and sold 55,000 tickets, in the poorhouse.
Well, until today. A Dublin judge has ordered the star to pay approximately $3 million to MCD Productions Ltd., the Irish Times reports.
The 51-year old singer did not testify at last month's hearing, but he and the group reached a confidential settlement on Feb. 26. When MCD had yet to receive a dime, the judge decided to make the total cost of damages public.
The judgment is specifically for Prince and not his agents at William Morris agency, as actions against them were thrown out earlier in the proceedings.