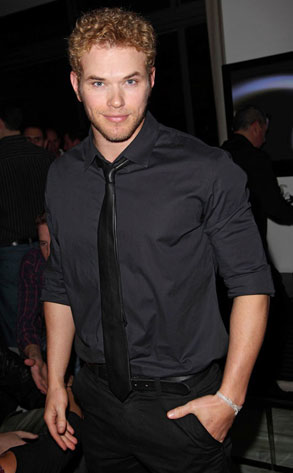 Courtesy of Alexander Tamargo/Getty Images for AUDI
Underwear model and Twilight vampire Kellan Lutzturned 25 yesterday and was surprised with a soiree at his Sherman Oaks house.
The bash was planned by his brother, who asked guests to park down the street to avoid Kellan catching on.
"It was just his close friends and family," a source tells me of the low-key evening. "They had a BBQ and drinks and asked guests to bring something, too."
Brittany Snow and her boyfriend attended the bash, but Kellan's on-off girlfriend AnnaLynne McCord wasn't there.
How come?