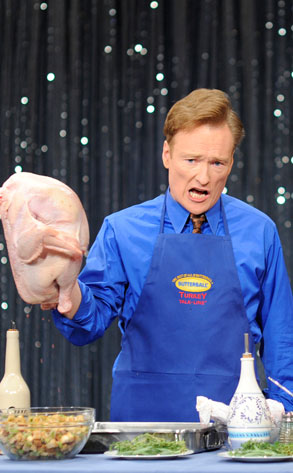 NBC Photo: Dana Edelson
Sarah Killen isn't the only person able to say Conan O'Brien made her day.
All of Team CoCo is rejoicing, as the former Tonight Show host just confirmed his much-buzzed about tour!
Despite all the inevitable hype about such an outing, Conan's hoping to keep expectations for the "Legally Prohibited from Being Funny on Television Tour" low.
"Hey Internet: I'm headed to your town on a half-assed comedy & music tour," the funnyman tweeted. "Go to http://www.teamcoco.com/ for tix. I repeat: It's half-assed."