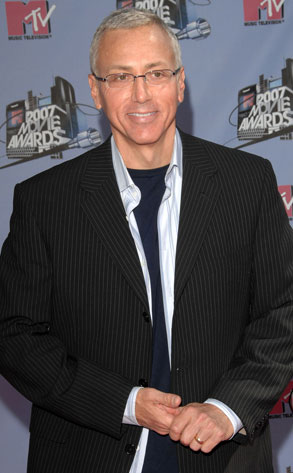 AP Photo/Jennifer Graylock
One of these guys works with celebrities who have addictions and one of them allegedly has an addiction to a celebrity, but let's not get them confused.
Dr. Drew Pinsky's accused stalker was arrested at Pierce College in Woodland Hills, Calif., Wednesday evening on a felony charge. Charles Pearson is said to have sent threatening messages over several months to the Celebrity Rehab mastermind and his family over the Internet and even showed up at a radio station affiliated with the doctor.
At the same time, Pinsky received notification that Pearson was suing him in small claims court.
Pinsky filed a police report regarding the 33-year-old on Monday.