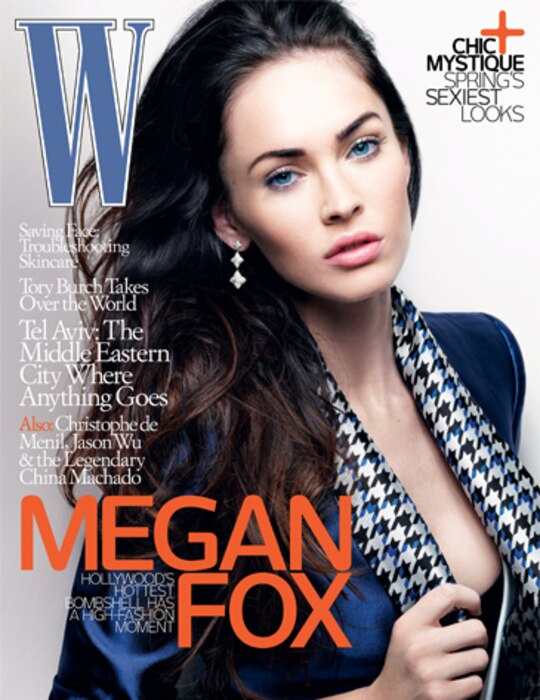 Craig McDean/ W Magazine
Underwear ads and scantily clad magazine shoots nothwithstanding, it seems Megan Fox wants to be more than just a pretty face.
You mean, like being taken more seriously as an actress?
"No one believes me when I talk about this, but I'm really maternal," she reveals in the March issue of W.
Ahh, motherhood!
However, the starlet admits such a transformation may not necessarily be in the cards…