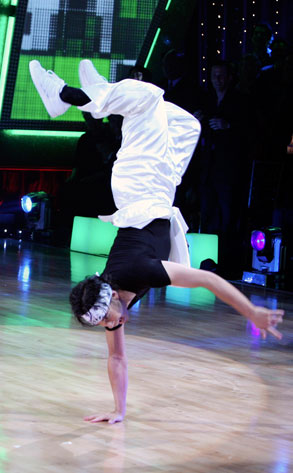 Carol Kaelson/ABC
Apolo Anton Ohno's dancing days are so 2007.
The speed-skating superstar got off to a great start at the Vancouver Olympics Saturday after taking home the silver medal in the men's 1,500 meter race.
Ohno's win at the winter games marks the first of many anticipated U.S. medals, as well as boosting his personal record to six-medals, a tie with Bonnie Blair for most decorated U.S. winter Olympian of all time.
And arguably the most important fact to note might just be that Ohno's latest silver prize is his first since that show-stopping turn as season four's Dancing with the Stars champ.