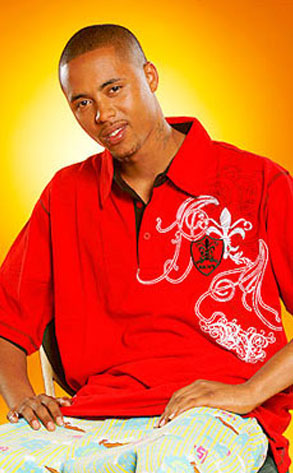 VH1
Let's see if he loves prison as much as New York.
Jamal Rashead Trulove, a San Francisco native who appeared on the VH1 reality series I Love New York 2, was convicted of murder Tuesday for shooting a man outside a public housing project in his hometown.
Per the San Francisco Chronicle, jurors found Trulove, 29, guilty of first-degree murder and being a felon in possession of a firearm in the death of 28-year-old Seu Kuka in the Sunnydale public housing project. An eyewitness testified that Trulove gunned down Kuka after the victim got into a spat with the ex-reality star's brother.
The incident occurred in 2007, three weeks after Trulove finished filming in Los Angeles on I Love New York 2, a contest pitting guys against one another for the love of Tiffany "New York" Pollard. He was knocked out the very first episode for fighting—imagine that.
Truelove, who wept upon hearing the verdict, faces a minimum of 50 years in state prison. Sentencing is scheduled for March 19.