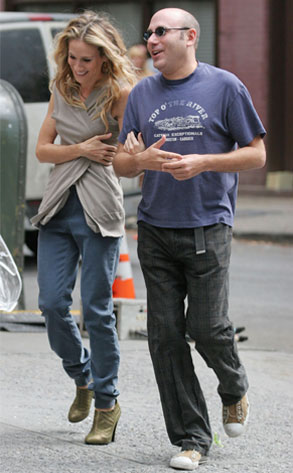 INFphoto.com
Sarah Jessica Parker's twins won't be the newest star kids to need a babysitter for the Sex and the City 2 premiere on May 28, but they'll still be the youngest.
Willie Garson, known better as Stanford Blatch in the television and movie series, finalized his adoption of 8-year-old Nathen on Wednesday, People reports.
The current White Collar star began the adoption process in October 2007 through The Alliance for Children's Rights and Westside Children's Center and started the paperwork to become Nathen's legal guardian a year ago.
"From the first time I met him, I said, 'That's my kid,'" the 45-year-old actor tells the magazine and playfully makes jokes about helping the third grader with his homework.