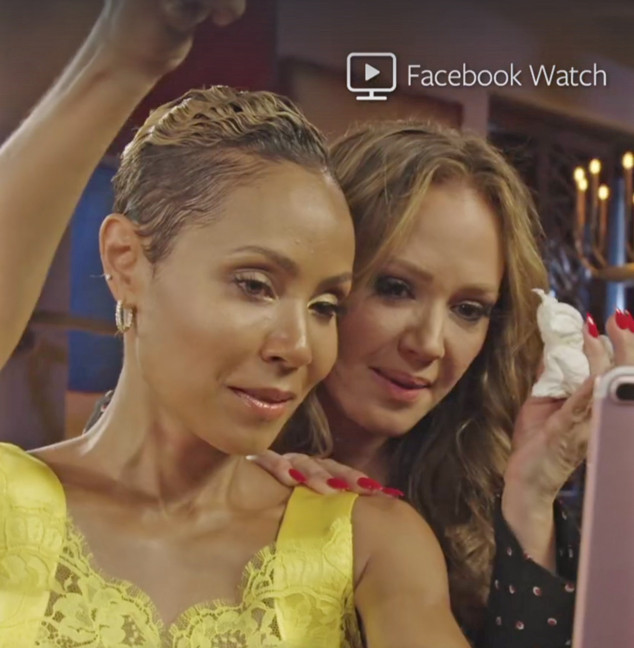 Facebook TV
More often than not, stories about Hollywood feuds—especially among ladies—are whipped up beyond recognition, the story more of a projection or an outright concoction than an accurate reflection of what the deal really is, if there's a deal at all.
This is not one of those cases.
Leah Remini and Jada Pinkett Smithreally did have a war of words, enough so that they recently made an effort to get together to talk through it in hopes of better understanding where the other was coming from. And, because usually a frank conversation goes a long way, the veteran actresses did seem to quash their beef.
"It was really beautiful and she reached out to me," Pinkett Smith told People about the upcoming episode of her Facebook Watch series, Red Table Talk, featuring her sit-down with Remini. "She was much bigger than me in that way. It was nice to reconnect and release ourselves from all that nonsense that doesn't matter."
And what was that nonsense again?