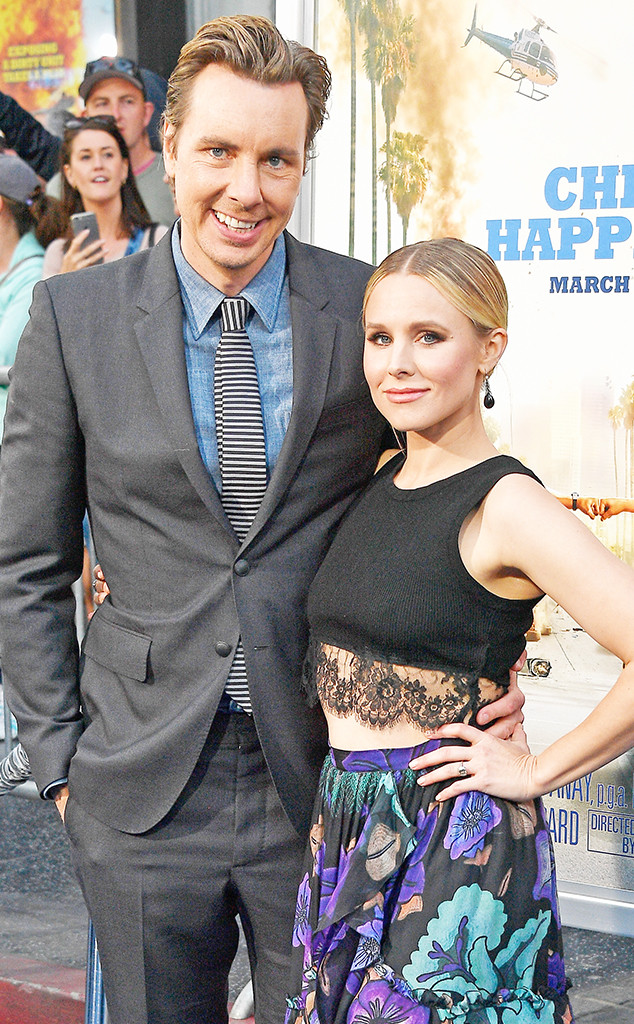 Frazer Harrison/Getty Images
Dax Shepard is here to say his sex life with his wife Kristen Bell is just fine, thanks.
The Armchair Expert podcast host posted a screenshot on Instagram today of a tabloid requesting a comment from the actor about potentially "having a threesome" with someone. The email read, "Star is working on a story in which a source says that Kristen Bell and Dax Shepard have discussed having a threesome and toyed with other kinky things, like S&M and role playing. Sources say that Kristen believes this is insurance against marital meltdown."
He was given a deadline of 12:00 p.m. EST on Thursday to comment. Instead of replying to the email (which he may have done), he blasted the story and called it "bulls--t." He wrote, "The only offensive thing about this bulls--t story is that @kristenanniebell isn't doing all this kinkiness out of horniness, but rather a desperate attempt to save her marriage. I think we all know Bell is a lot more gangster than that."