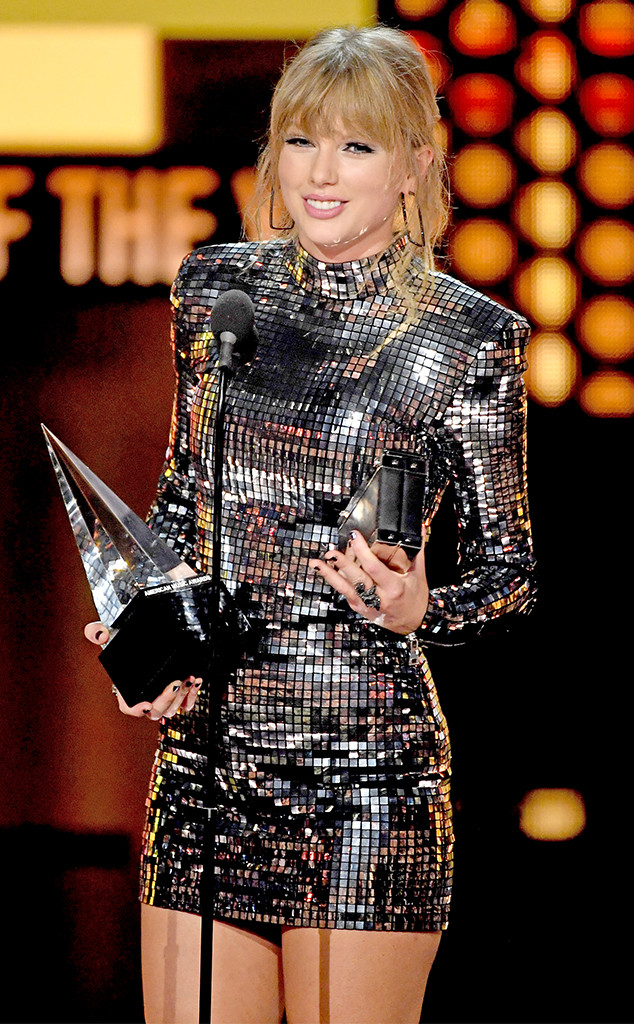 Kevin Winter/Getty Images For dcp
And just like that, Taylor Swift has reached another career milestone.
During Tuesday night's 2018 American Music Awards, all eyes were on the "I Did Something Bad" singer from the moment she arrived on the red carpet.
Yes, we loved her Balmain dress and boots. And her snake-filled performance was a sweet way to start off the three-hour telecast.
But perhaps it was the history-making awards that deserve all the credit when it comes to Taylor's big night. It started when the singer won Tour of the Year.
"I want to thank my tour mates, Charli XCX and Camila Cabello…I want to thank my dancers, backup singers, the band," she shared with the crowd. "Most of all, though, to the fans. If you didn't want to hang out with us, we wouldn't have been on an amazingly fun stadium tour. Thank you for everything. I love you guys."