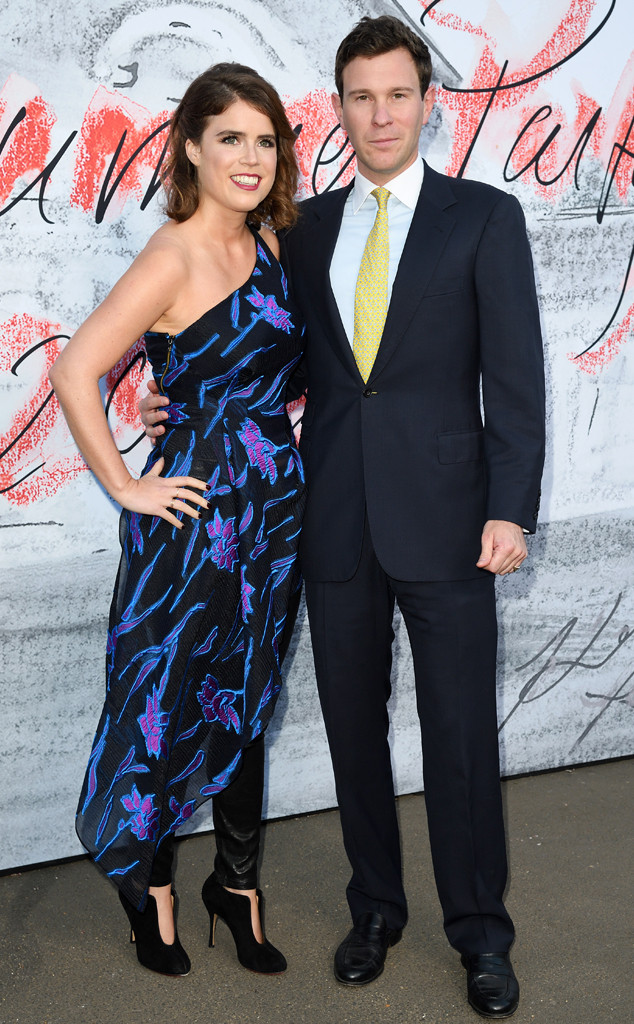 Karwai Tang/WireImage
Princess Eugenie is not just a royal, but she is a millionaire too.
So when she marries Jack Brooksbankon Oct. 12, 2018, she and her hubby will have an estimated combined net worth of $4.7 million U.S. dollars. And that's just a beginning estimate, since there is no real way to know the extent of Brooksbank's wealth, since he is after all a commoner just like the rest of us.
As for the Princess, she is royalty, but she is not a "working royal" so the public is not exactly privy to the details surrounding her financial status. What is known, is that she, like the rest of her cousins and her sister, Princess Beatrice, received a healthy sum of money from a trust fund established by the Queen Mother in 1994.
According to The Guardian, the Queen Mother, a.k.a. Queen Elizabeth Bowles-Lyon, placed the remaining two-thirds of her fortune into a trust for her great-grandchildren before she passed. Thanks to the trust, it is believed she was able to pass on nearly £19 million when she died at the age of 101 in 2002.