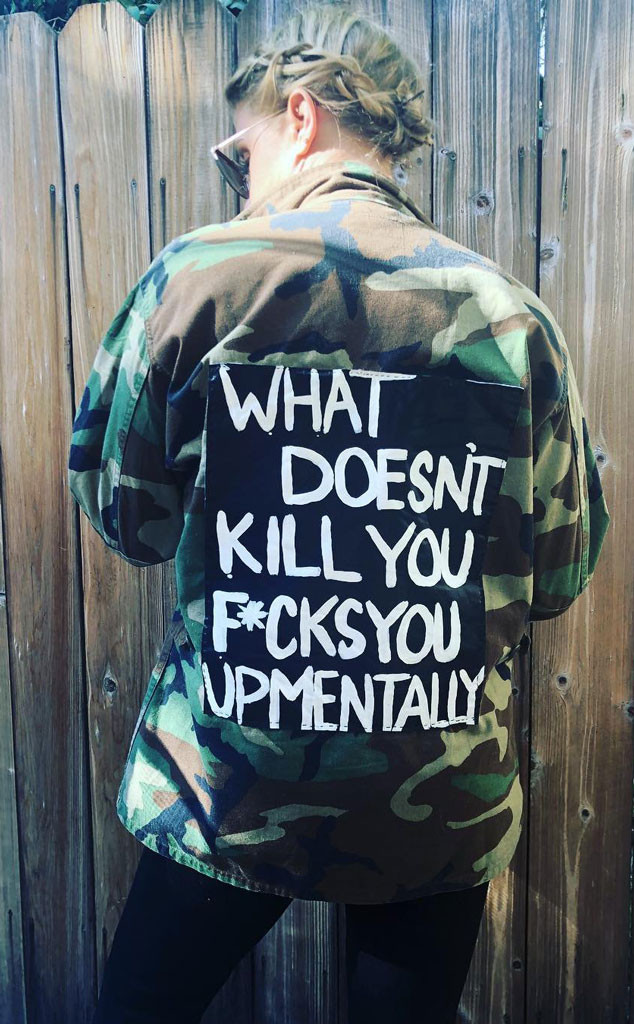 Instagram
Jodie Sweetin is sharing her sexual assault story.
The Fuller House star took to Instagram on Thursday in support of Dr. Christine Blasey Ford, who testified before the Senate Judiciary Committee with sexual assault allegations against Supreme Court nominee Brett Kavanaugh. After watching Ford's testimony, Sweetin wrote a message to her fans about her own sexual assault experience.
"I stand with her. I AM her. I was the girl who never reported because I blamed myself. I was the woman who never reported because I didn't want to go through the pain and ridicule," Sweetin wrote alongside a photo of herself wearing a jacket with "What Doesn't Kill You F--ks You Up Mentally" written on it. "The same sort of pain that I witnessed Dr Christine Blasey Ford walk through today."