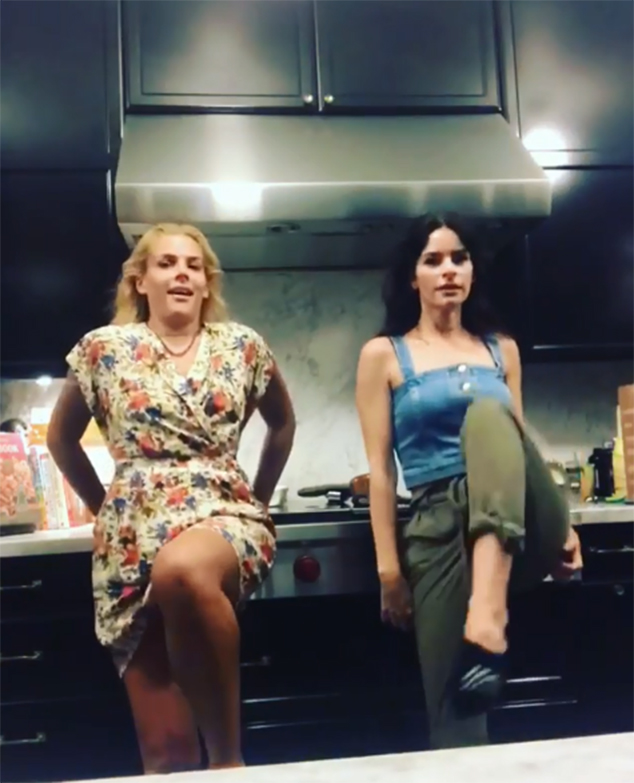 Instagram
Lindsay Lohanhas been having a grand old time at her new Lohan Beach House club on the Greek island of Mykonos. The 32-year-old occasionally posts videos of herself on the dance floor there on her Instagram Story as she films her new reality show.
Cougar Town alum and upcoming E! talk show host Busy Philipps reposted on her Instagram page one of the Mean Girls star's dance videos, which shows Lohan showcasing some pretty...interesting moves.
"It's labor day weekend! Get down like Lindsay in Mykonos!" wrote Philipps, 39.
She then posted a video of her and friend Kelly Oxford copying Lohan's moves.
"@kellyoxford and I are trying our best to give you full Mykonos Lohan this Friday night," Philipps wrote.
"Honestly, it's weirdly harder to nail than it seemed," the actress continued. "Respect. (if you do it, we want to see! tag us!❤️)."