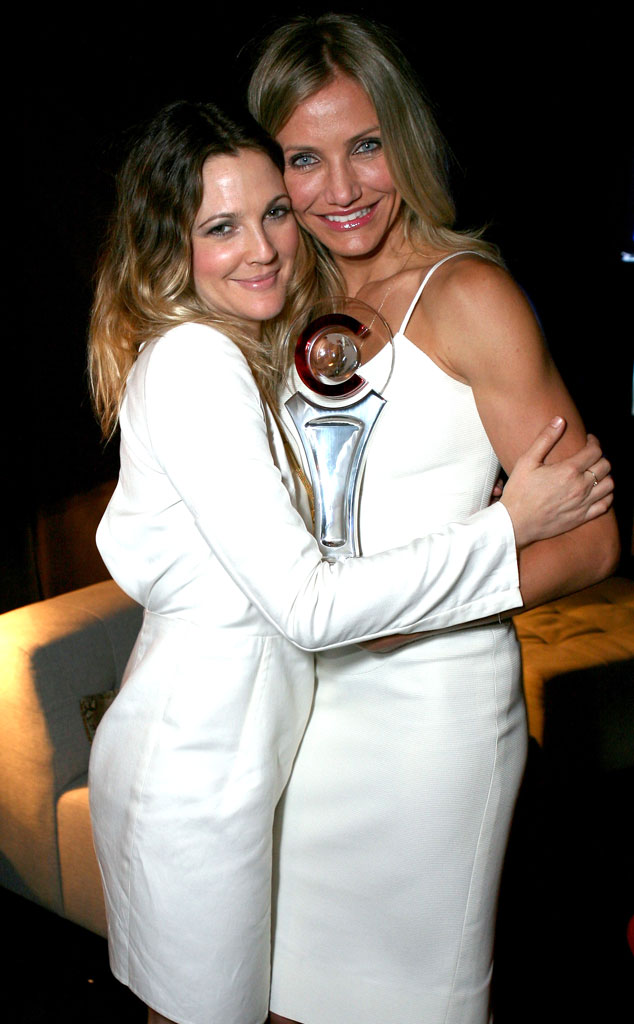 Ryan Miller/Getty Images
If Bravo or most tabloid reports from a movie starring more than one woman are to be believed, adult female friendships are hard to maintain over a long period of time, often coming to an end faster than the sets they are formed on are torn down at the end of production. Cameron Diaz and Drew Barrymore's friendship, however, is just one prime example of an enduring and lasting union that dispels that myth...and it all started over a cup of coffee in the '80s.
Diaz, who turns 46 today, and Barrymore, 43, actually met almost 30 years ago, when The Santa Clarita Diet star was working at a Beverly Hills coffee shop and served a then-16 Diaz, who was modeling at the time.
While they maintained a casual friendship from that point on, it wasn't until Barrymore, who was serving as a producer on the Charlie's Angels film reboot in 2002, called Diaz to join her in the film and their unbreakable bond was truly was forged, with the women