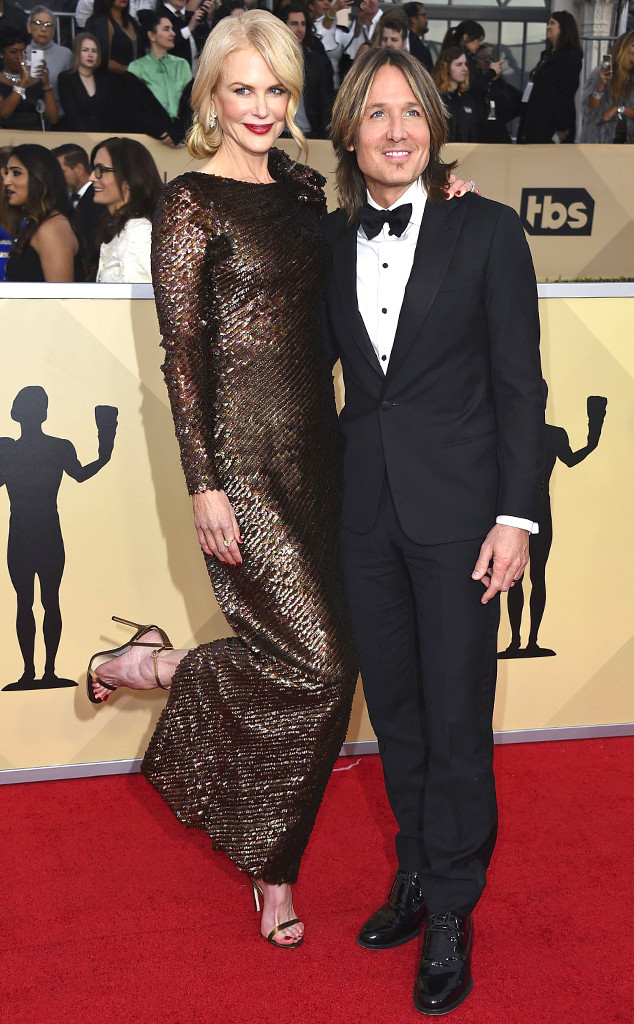 Jordan Strauss/Invision/AP/REX/Shutterstock
Madeline Mackenzie and Celeste Wright have traded in Monterey for Nashville for one night only.
Big Little Lies co-stars Nicole Kidman and Reese Witherspoon reunited on stage at Keith Urbans Nashville leg of his Graffiti U World Tour, which many fans documented all over Instagram. At first, two lucky fans named Sharona and Christina thought they were just going to hang out on stage with husband and wife Kidman and Urban, who asked one of the women if she liked Big Little Lies. "I am a huge fan of Big Little Lies!" Christina replied.
"Well you should meet someone else from Big Little Lies," Urban said. "If we're gonna be in Nashville, we should at least meet some Nashvillians."
Witherspoon came out on stage waving her hands and fan-girling like presumably every other person in attendance at this concert. The Legally Blonde star then did the honors of taking a selfie of the group, which actually came out very well.