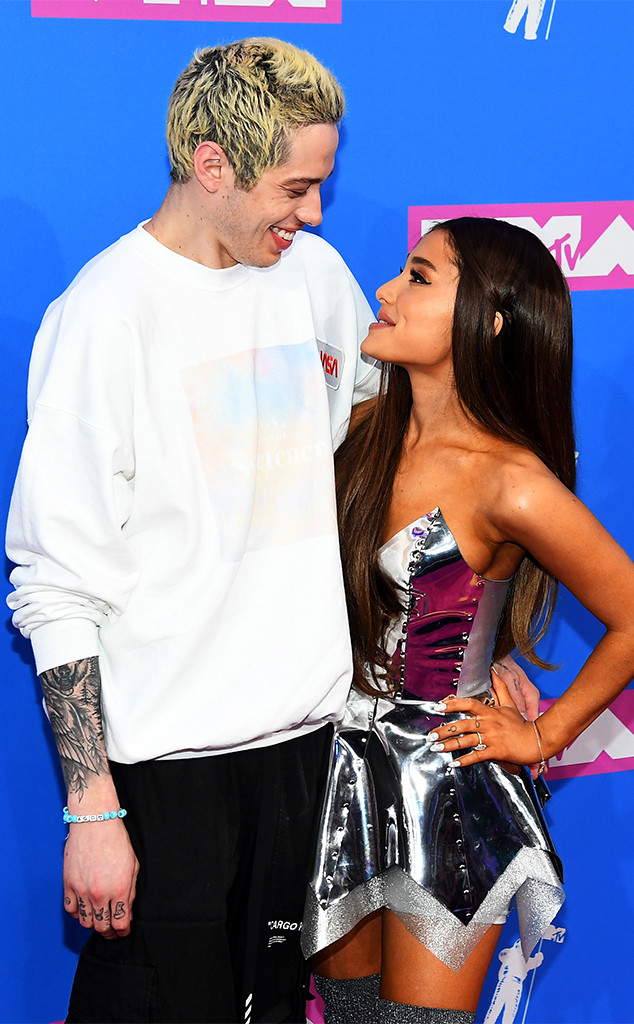 Nicholas Hunt/Getty Images for MTV
Here comes the bride, all dressed in white?
When the bride is Ariana Grande and she's walking down the aisle to fiancé Pete Davidson, one can only assume she'll stun in any ensemble she decides to wear. But we're getting ahead of ourselves here. The couple (Pariana? Grandson?) got engaged in June and have been very open about just how much they love each other. In fact, both of them had some pretty intense love-at-first-sight moments. Davidson told GQ recently he knew immediately he wanted to spend his life with Grande: "The day I met her, I was like, 'Hey, I'll marry you tomorrow.'"
The couple just made their red carpet debut together at the MTV Video Music Awards, where the Saturday Night Live cast member wore a blue bracelet with 3 lettered beads on it: AGD. Now the world can't wait to know when the couple will trade in the carpet for the aisle. E! News planned out their wedding for them, but in case they don't heed our predictions, where's what we really know so far.