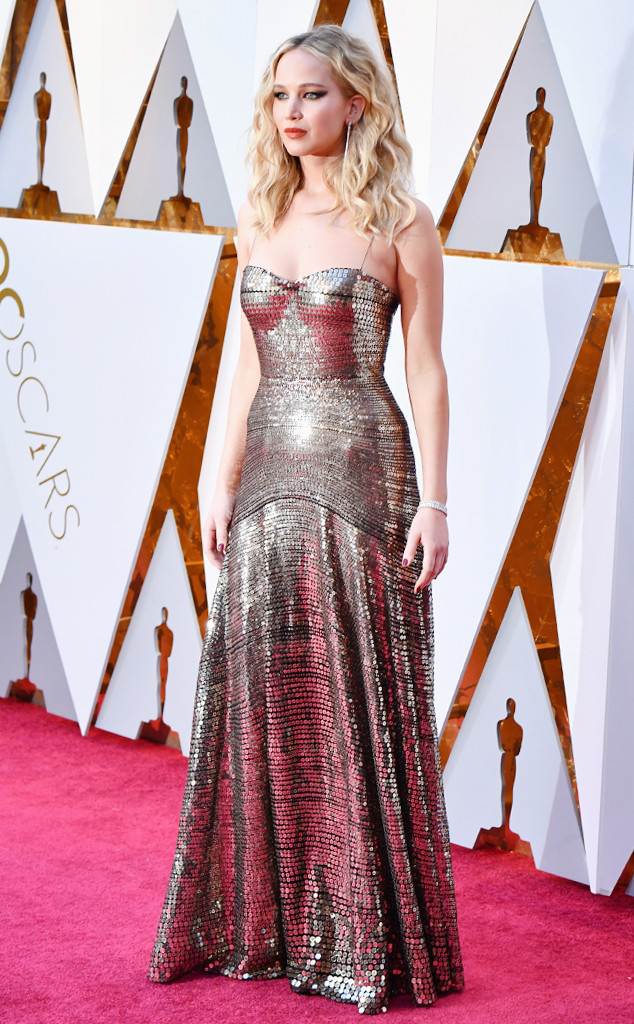 Jeff Kravitz/FilmMagic
When Jennifer Lawrence is out and about, no one is more visible.
Since she rocketed to the tippity-top tier of Hollywood with her roles in the Hunger Games and X Men franchises and an incredibly fruitful collaborative relationship with David O. Russellthat resulted in an Oscar win at 22, few truly A-list stars have compelled more headlines than the frank, filter-less actress from Louisville, Ky.
Her candor, of course, is what has made her one of the more enjoyable, almost relatable big stars who, when she first booked The Hunger Games needed a security escort to get her safely out of a Whole Foods, so many paparazzi had followed her there.
"I kind of struggled with impostor syndrome a little bit, 'cause people were just so, you know...I don't know, just 'ah, la la,'" she recalled, describing what it was like going from working actress to all-eyes-on-her practically overnight. (She was on a podcast, The Hollywood Reporter's Awards Chatter, but you could still see Lawrence's eyes rolling.)