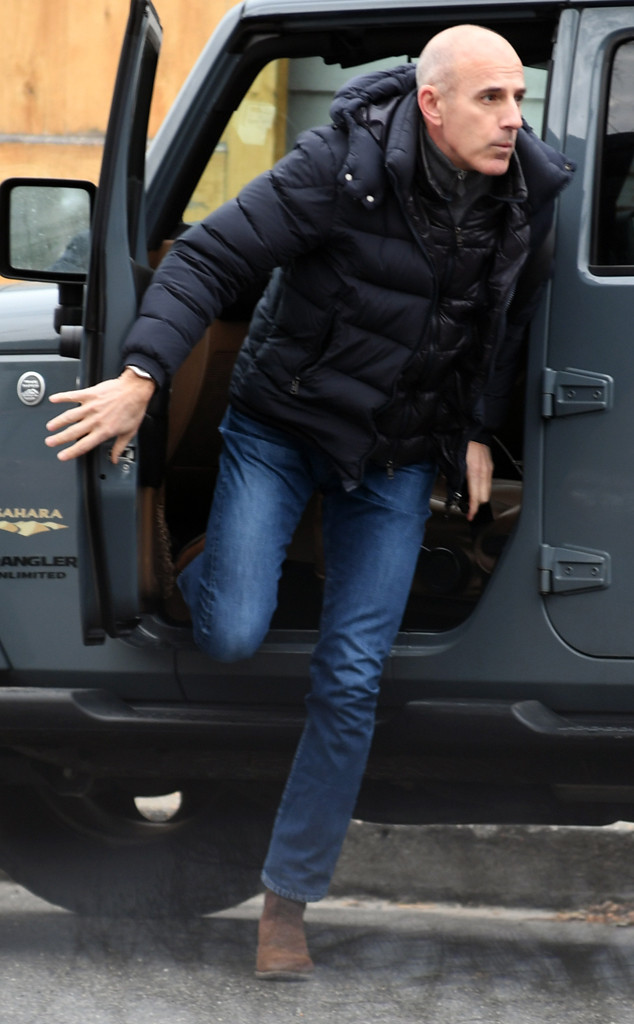 Elder Ordonez / Splash News
Four and a half months in the Hamptons may sound like a vacation, but for Matt Lauerit's been more like penance.
The former Today anchor, toppled from his mighty perch at NBC News after 20 years in the wake of sexual misconduct allegations, hasn't been heard from since his parting apology. In the statement released Nov. 30, the married father of three who was making a reported $20 million a year said that he was "truly sorry" for any hurt that he'd caused.
"Some of what is being said about me is untrue or mischaracterized," he continued, "but there is enough truth in these stories to make me feel embarrassed and ashamed."
Lauer added, "Repairing the damage will take a lot of time and soul searching and I am committed to beginning that effort. It is now my full-time job."
And with that, Lauer retreated to the bed he made and proceeded to lie in it. Lucky for him, he had multiple beds to choose from, between his pied-à-terre in Manhattan, a sprawling estate in North Haven that he bought from Richard Gere for roughly $36.5 million, the family's 40-acre horse farm in Water Mill and another, smaller house in Sag Harbor that's been on the market since 2016 and after a recent price slash is available for $12.75 million.
But even the walls of a 19,000-square-foot mansion may start to close in on a person eventually...