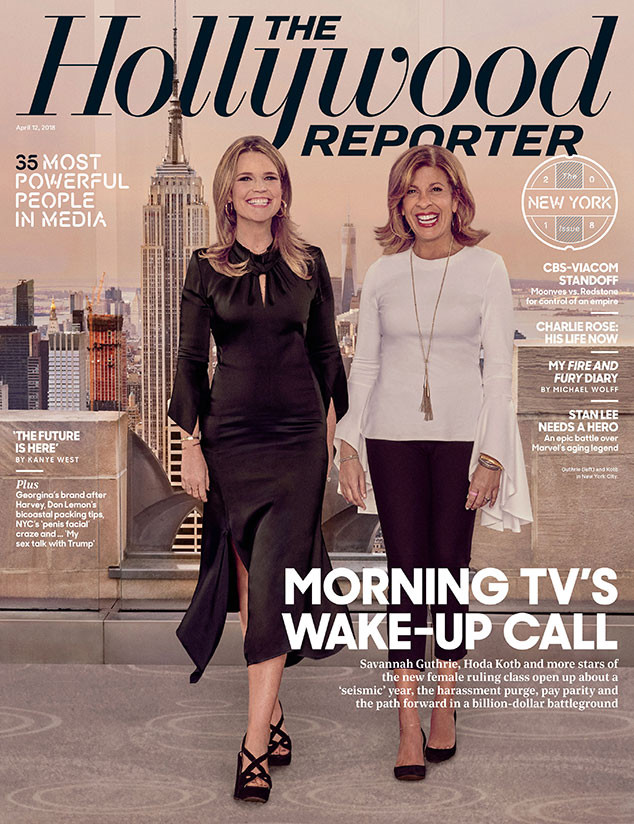 The Hollywood Reporter
These ladies have each other to lean on.
In the wake of the November scandals that stripped Matt Lauerand Charlie Rose of their longtime morning news seats at NBC and CBS, their female co-anchors stepped up to the daytime plate to carry the shows beyond the controversies.
Still, behind the teleprompters, scripts and interviews, the journalists were coping in real time with allegations that contradicted the men they believed their professional partners to be. For Savannah Guthrieand Hoda Kotb, they were as much a team on that fateful morning as they are now, a permanent duo at Today.
"We were literally both woken up out of our beds with this information. We had no idea. We had to go on the air and say something with very little information. In fact, the information we said was [all] the information we knew, it wasn't like we were holding back," Guthrie recalled to The Hollywood Reporter, calling the day of Lauer's firing "crushing."
"Just minutes before we're going on the air we went to Savannah's dressing room and had a moment of prayer," Kotb described. "It was hard. It was heavy."