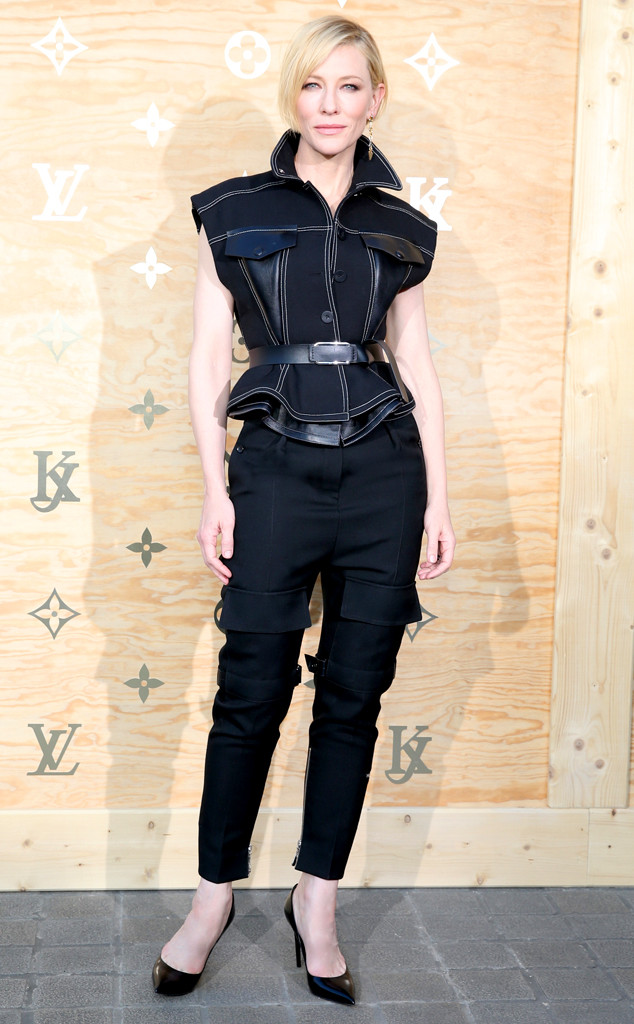 Louis Vuitton
Cate Blanchett has some thoughts regarding social media and her work history with Hollywood director, Woody Allen.
The Australian actress sat down for an interview with CNN's Christiane Amanpour where she spoke of the man she worked with on Blue Jasmine—a film that ultimately earned her an Oscar win for Best Actress in 2014.
"How do you juxtapose being a #MeToo proponent, a Time's Up proponent, and staying silent or having worked with Woody Allen?" Amanpour asked the 48-year-old star.
In response to the question, Blanchett revealed, "I don't think I've stayed silent at all. At the time that I worked with Woody Allen, I knew nothing of the allegations. At the time, I said it's a very painful and complicated situation for the family, which I hope they have the ability to resolve."