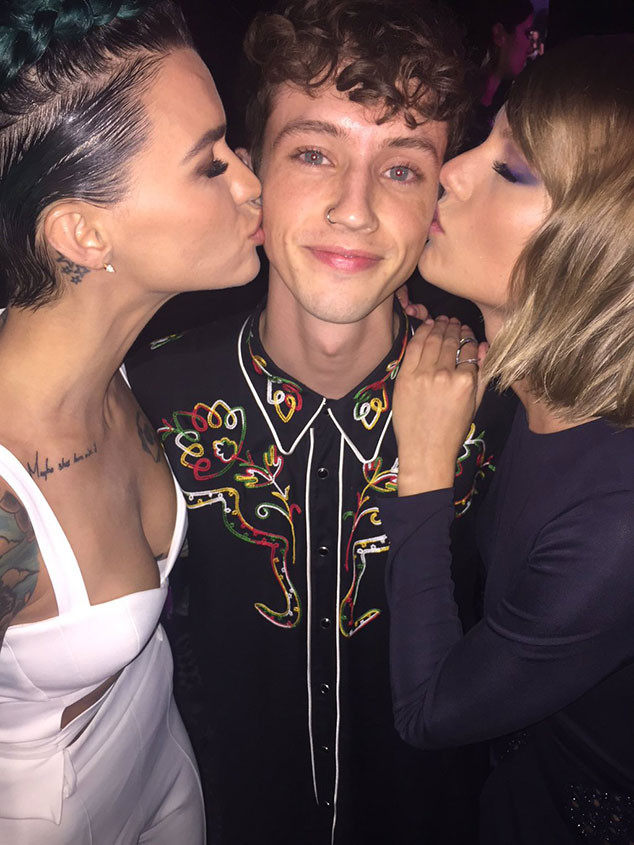 Twitter
Taylor Swift has the power to change lives.
Just ask Australian singer Troye Sivan.
"She found my music and supported it so wholeheartedly it really really changed my life," Sivan, 21, told me while promoting SweeTARTS' #FollowYourTart campaign at Comic-Con. "And I got to finally meet her at the GLAAD Media Awards a couple months ago. I just said thank you. I'm really inspired by her and that's something that I want to hopefully do for somebody."
It's only been about ten months since the "Bad Blood" pop queen told the world about her love of Sivan's EP Wild.
"GO @troyesivan WILD IS STUNNING AND AWESOME," Swift tweeted on Sept. 7, 2015. "(YES CAPS LOCK IS NECESSARY HERE.) #EPgoals."