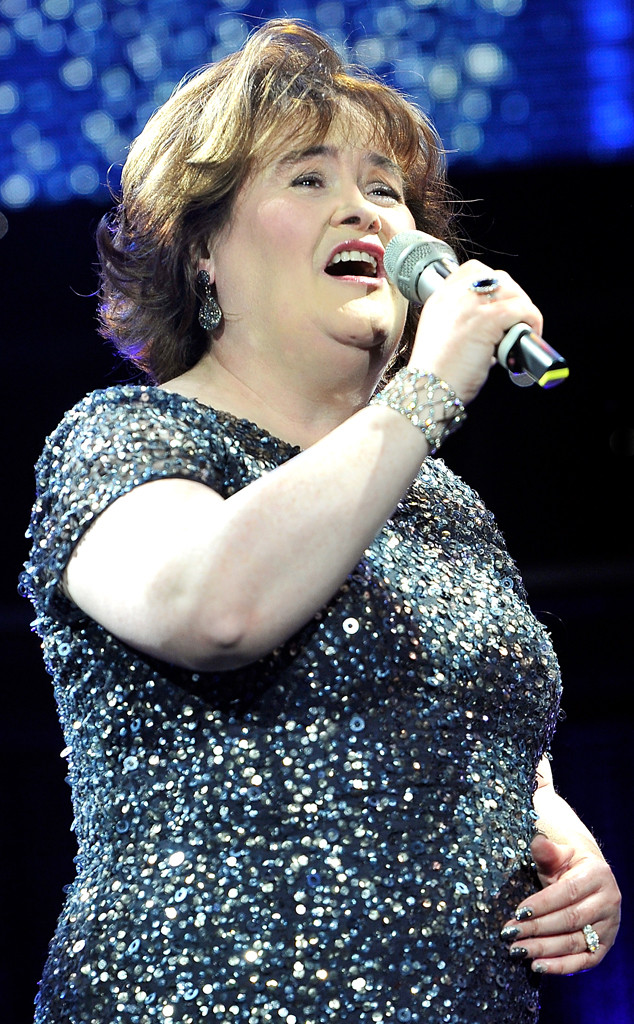 Matt Kent/WireImage
We can only imagine how happy Susan Boyle is feeling today!
The "I Dreamed a Dream" singer, who first became a household name after auditioning for Britain's Got Talent, appears to have found her very first boyfriend at 53.
In a new interview with The Sun, Boyle tells the story of meeting an American doctor during her recent tour. After enjoying a romantic dinner where the man in question behaved as "the perfect gentleman," the two decided to pursue a relationship.
"I don't want to say any more about who he is right now as that would be unfair on him," she told the publication (via The Mirror). "All I'll say is we are around the same age and he was a very nice guy."
Awww! Snaps for Susan.